| | | |
| --- | --- | --- |
| | HAOKAH | |

Champaign Canoeing's Good Luck Todem!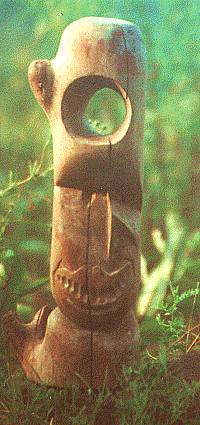 ---
It has come to pass that a totem of the Indian God of Canoeing, Haokah, has been placed in our position to enhance our organization and bring all of the paddlers on our trips good luck on the river. We have found out that the tradition requires, each paddler must touch the idol on the head before embarking on the days paddle to be sure to receive a healthy portion of this good luck. The idol goes on all our canoe trips.
---
You are visitor number to this page!


© Champaign Canoeing Ltd.
CC-HAOKA - Last Updated:
---